Copper (Three Suns)
10FT x 1 FT EARTH , COPPER , BODY
LIVE SCORE BY MATTHEW DOYLE
Matter decides to belong despite placelessness and it is a fiction to distinguish between animate and inanimate. This only camouflages the true vitality of copper: hard matter in an ongoing state of decay. A material that remembers everywhere its been.



3 identical 10ft x 1ft copper sheets are mounted in the hillside.What follows is an east-facing performance at sunset. This ends at sundown.

This site-specific performance explored the element in a natural landscape. A landscape it is both of an against. A space of exteriors and interiors, of which it can visualize all textures.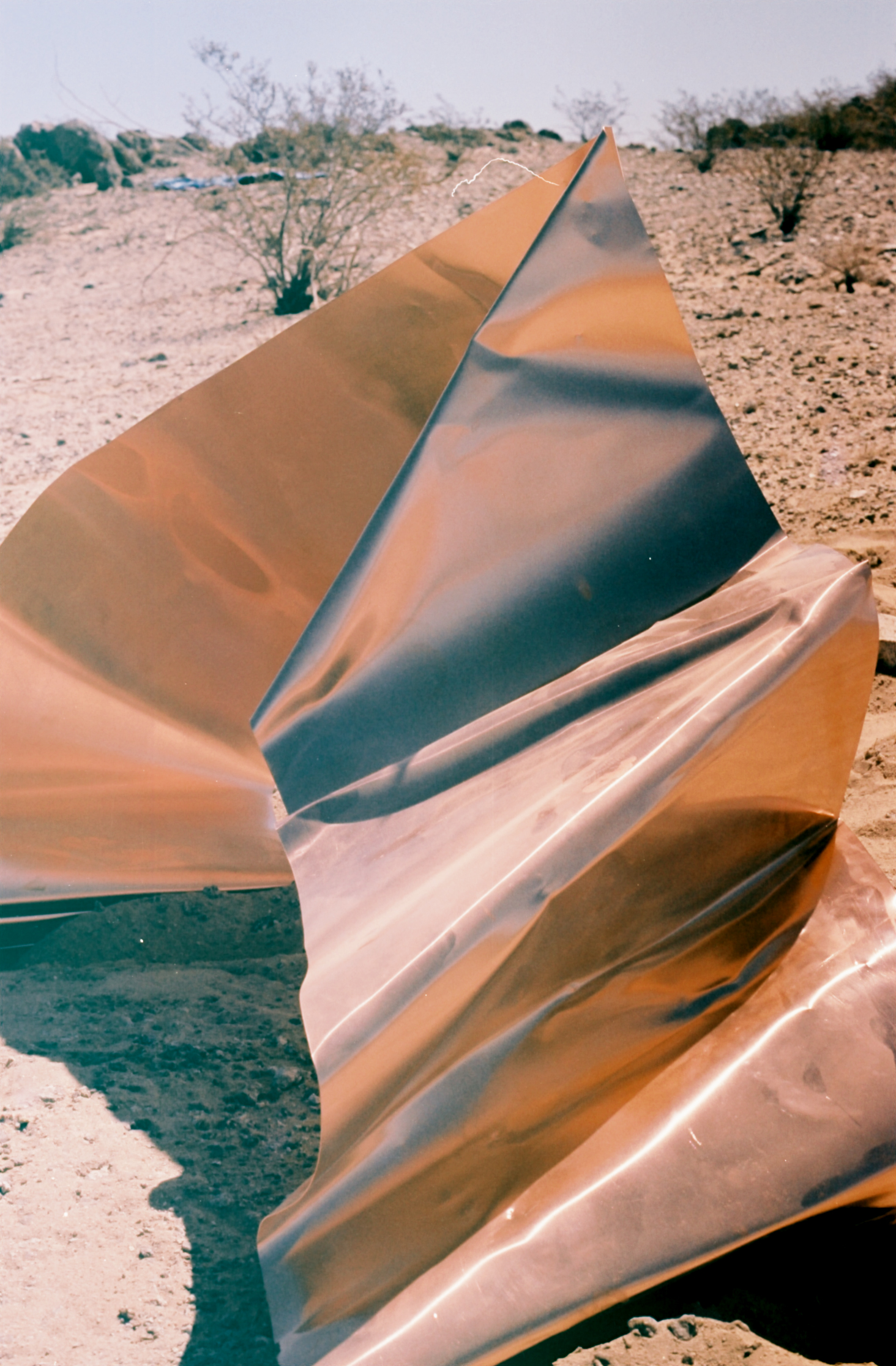 At this point in the performance series intuitive movement has given way to memorized gesture. While one body maps itself onto metal, another maps itself in space. This kind of studied embodiment splits someone in two : corporeal and metaphysical. Somewhere between the hum of electric nerves and muscle tissue tugging bones a second body begins to form, steps out of itself and watches.