DECENTRALIZE THE WEB




A GRANT-FUNDED PUBLIC PROGRAMMING SERIES CO-CURATED BY SYMRIN CHAWLA & AMANDA STOJANOV



Decentralizing The Web cultivates critical evaluations of online presence through an intersectional feminist lens. Panels aim to untangle the psycho-social implications of identity politics on the global web, examining the embedded biases driving dominant modes of representation in digital spaces.

LISTEN BACK



---
PANEL 001: DECENTRALIZING THE GAZE
On machine intimacy, the ethics of live cam labor and female image production online.


BROAD ART CENTER, UCLA 2016




PANELISTS


Aria Dean,

Rhizome

Dorothy Howard,

UCSD PHd

Jasmine Nyend,

Poet

Kristin Corneliu,

UCLA PhD

Eva Sealove,

Look At This Pussy

Chelsea Jone,

Look At This PussyMODERATORS

Nico Le,

Artist

Symrin Chawla,

Co-Curator

Amanda Stojano,

Co-Curator


A round table on pornography, online autobiographoes and the ethics of live can labor, asking – has the internet been successful in decentralizing the gaze?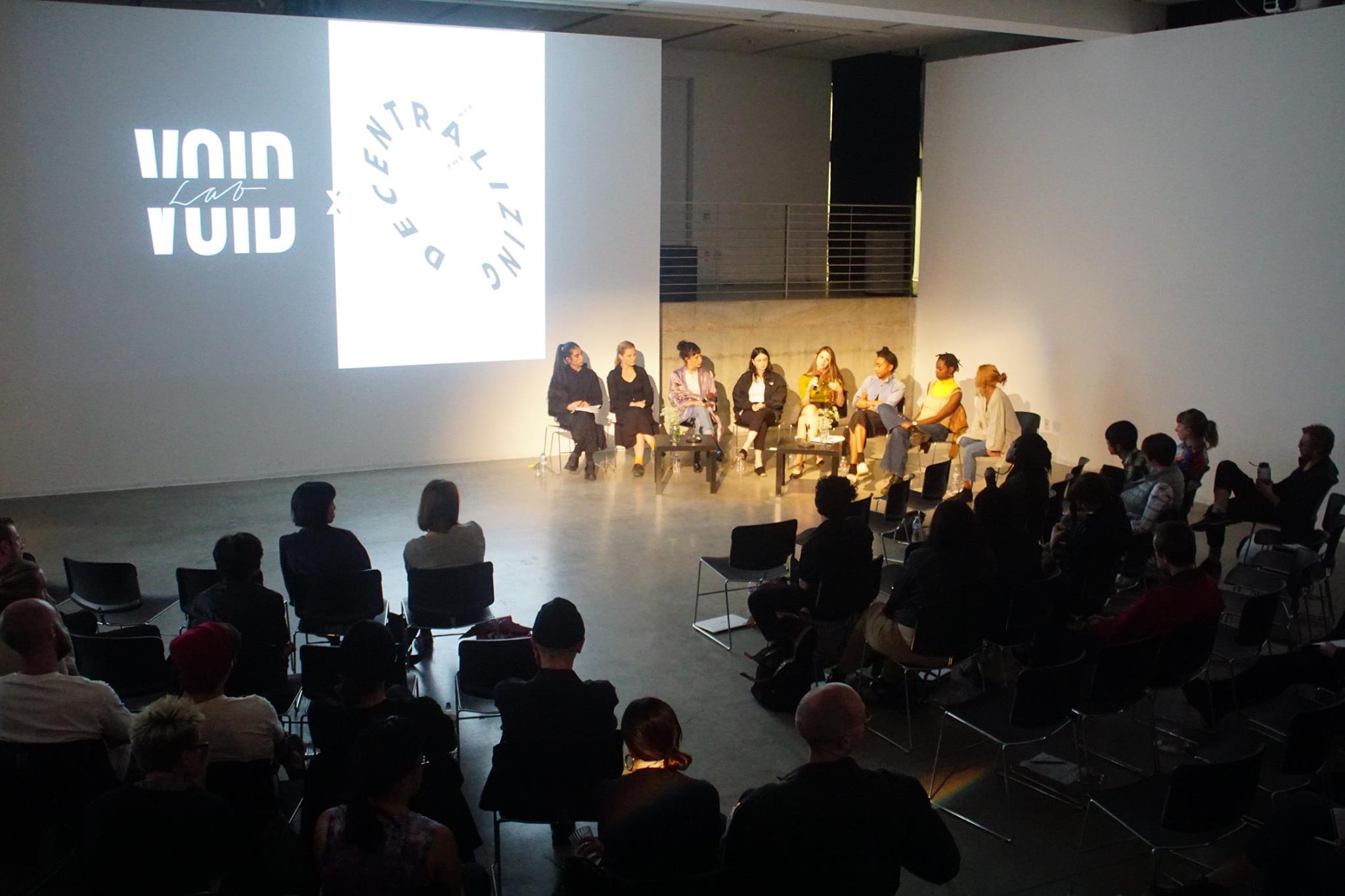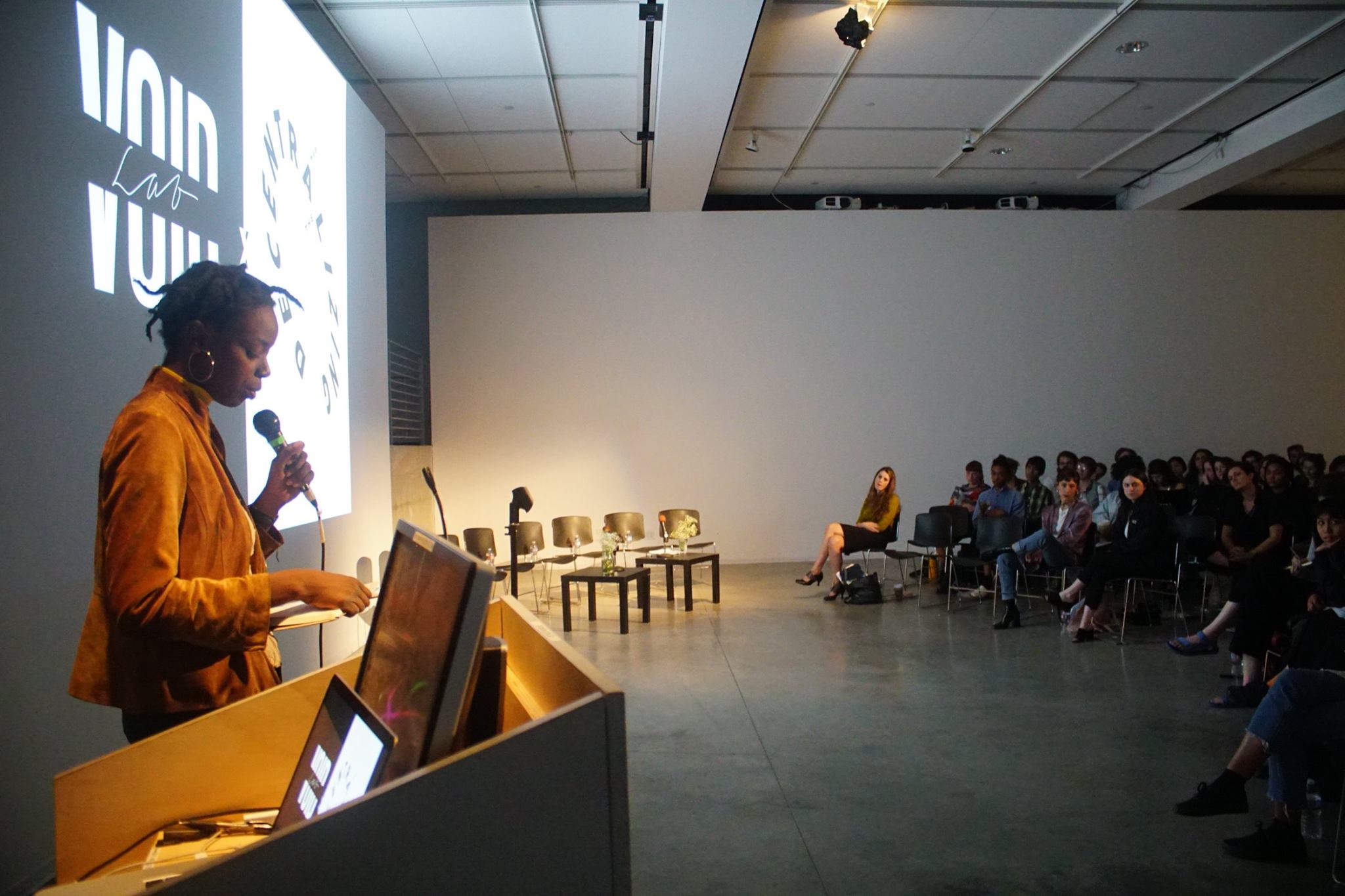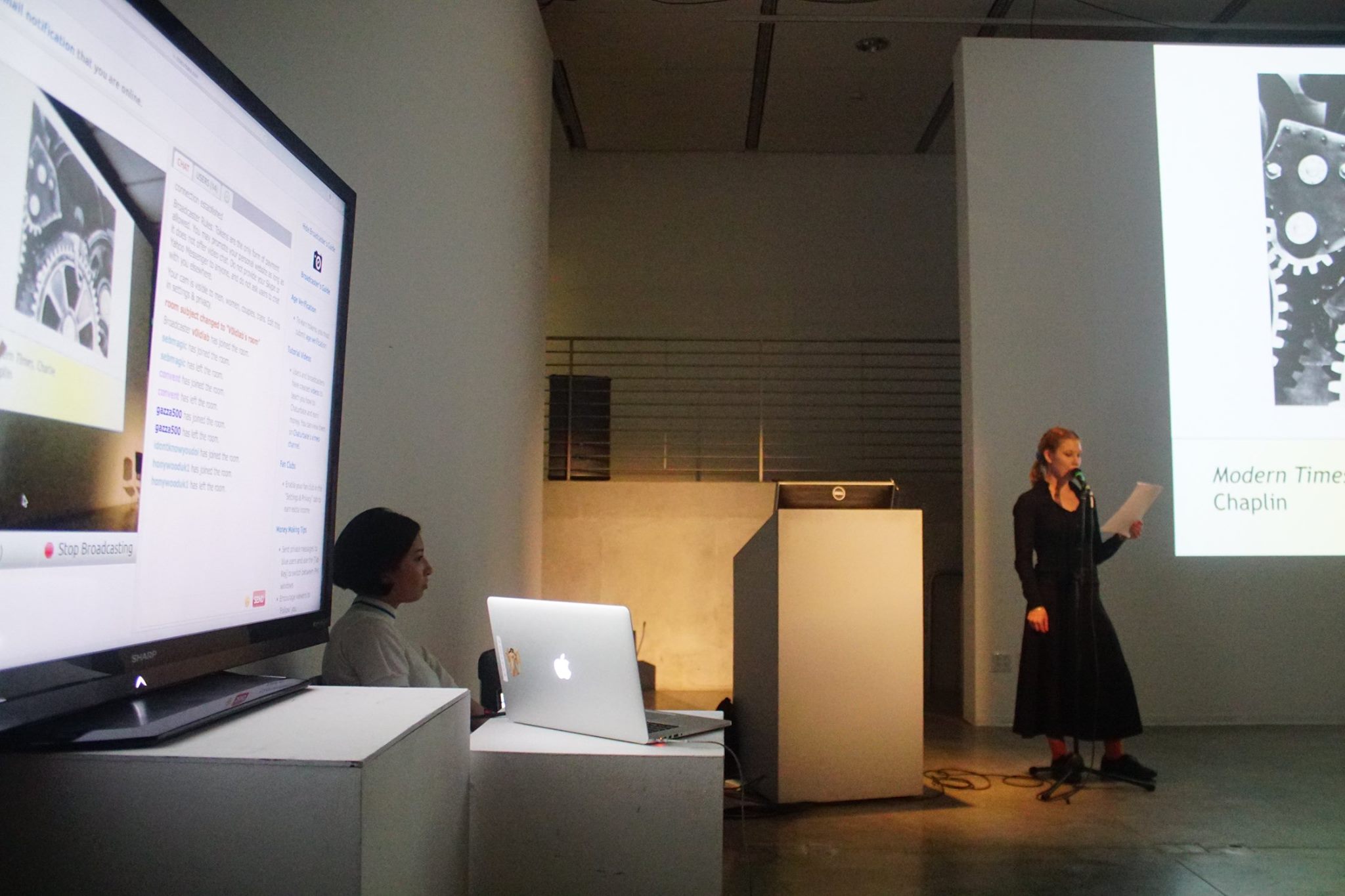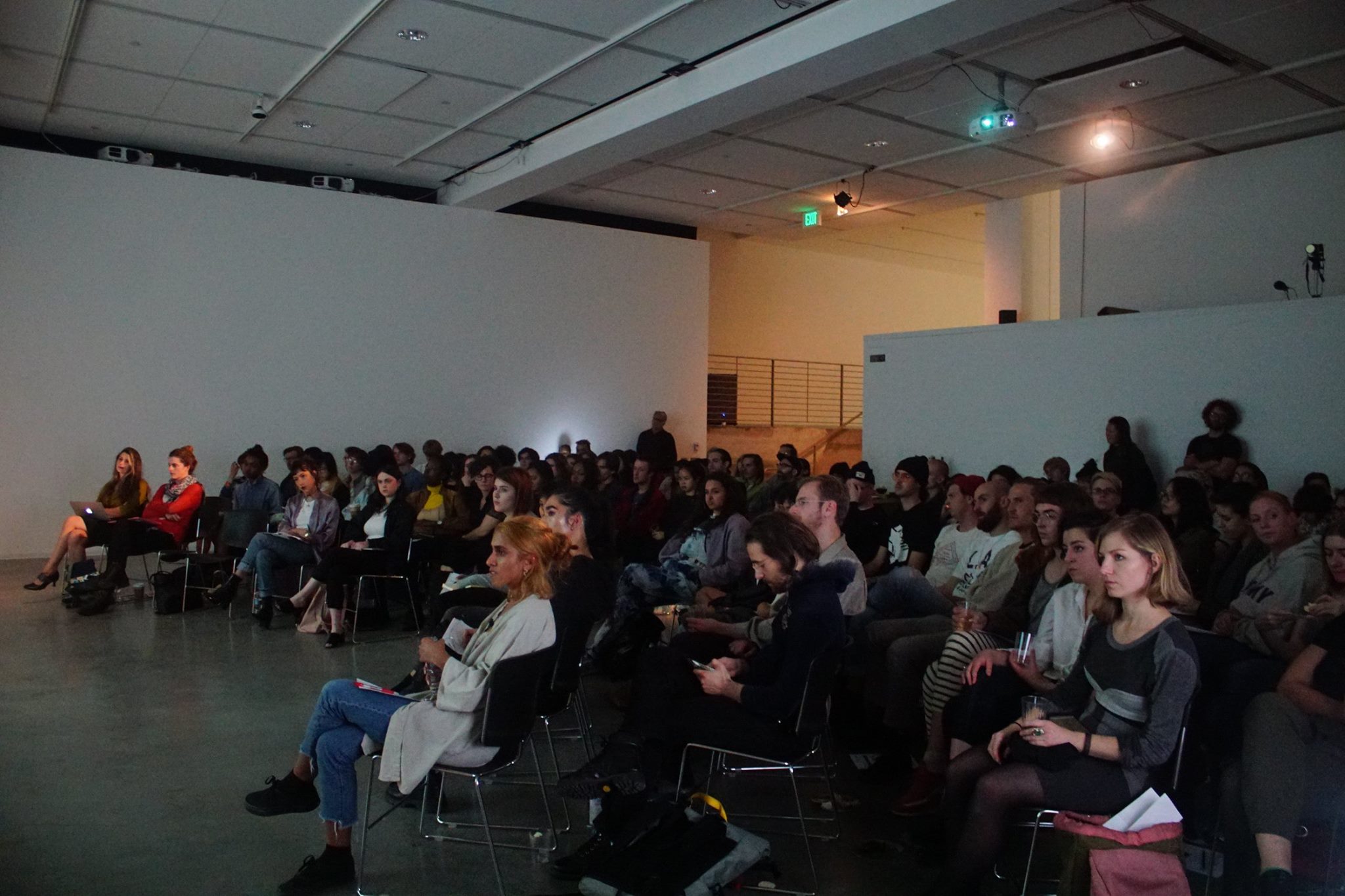 ---
SCREENING 002 : LUMAPIT SA AKIN, PARAISO
A screening and artist talk on female domestic labor, gendered migration and science fiction.


BROAD ART CENTER, UCLA 2017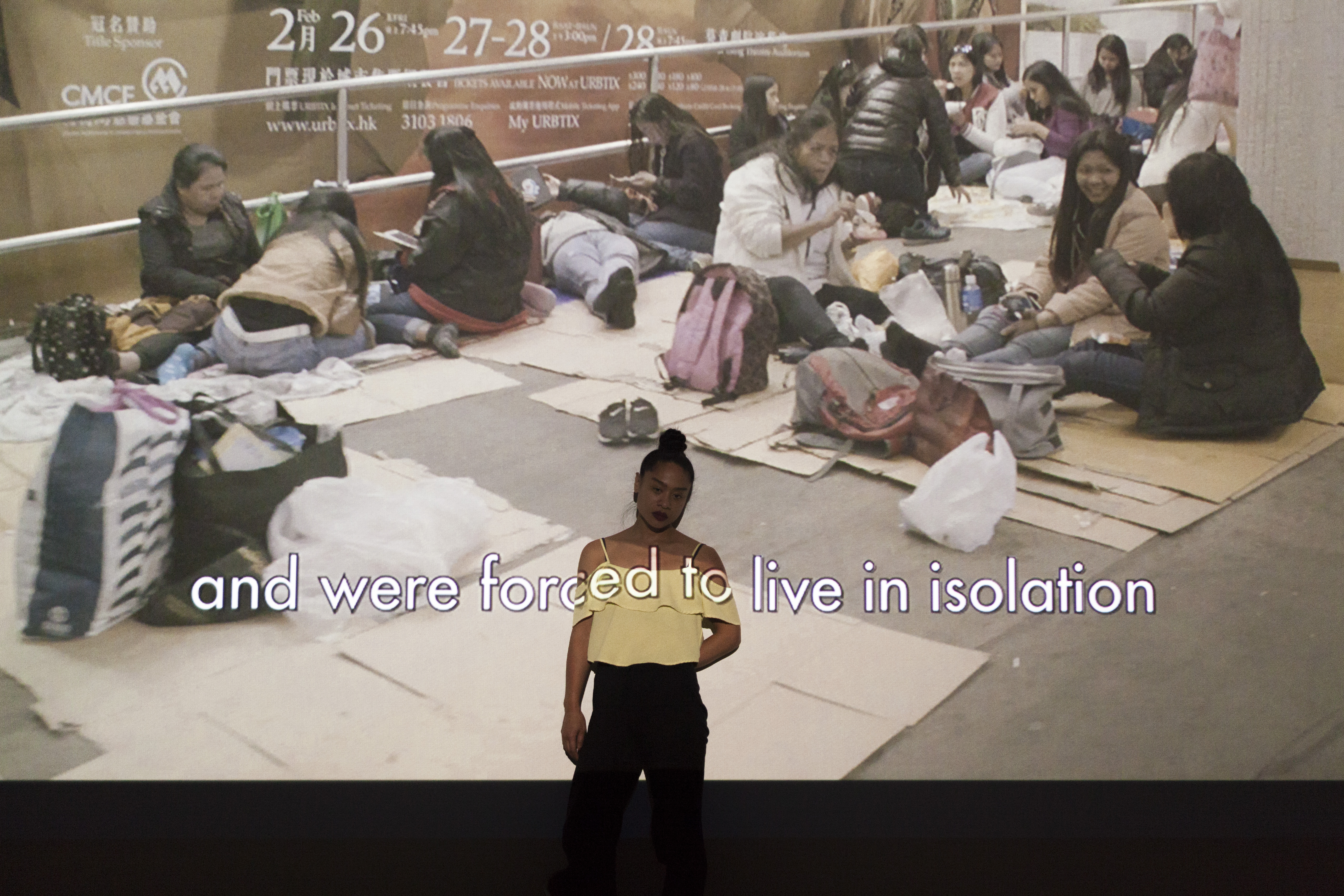 IN CONVERSATION
Stephanie Comilang, Director
Nerve Macaspac, Echo Park Film Center


Lumapit Sa Akin, Paraiso is a science fiction documentary by Stephanie Comilang that uses the backdrop of Hong Kong and the various ways in which the Filipina migrant worker occupies central on Sundays. The film is narrated from the perspective of Paraiso, a ghost played by a drone who speaks of the isolation from being uprooted and thrown into a new place. Paraiso's reprieve comes when she is finally able to interact with the women and feel her purpose, which is to transmit their vlogs, photos, and messages back home. During the week she is forced back into isolation and is left in an existential rut. 



The film uses Hong Kong's dystopian maze like structures that the Filipina migrants reimagine and focuses on the beauty of care-giving but also explores how technology is used as a pivotal way for the women to connect - to each other but also to loved ones. Raising questions around modern isolation, economic migration, and the role of public space in both urban and digital forms, the film transcends its various component parts to offer a startling commentary on the present, from the point of view of the future.

This event was co-organized by Voidlab and Will Davis, and kindly supported by the Center for Southeast Asian Studies, UCLA.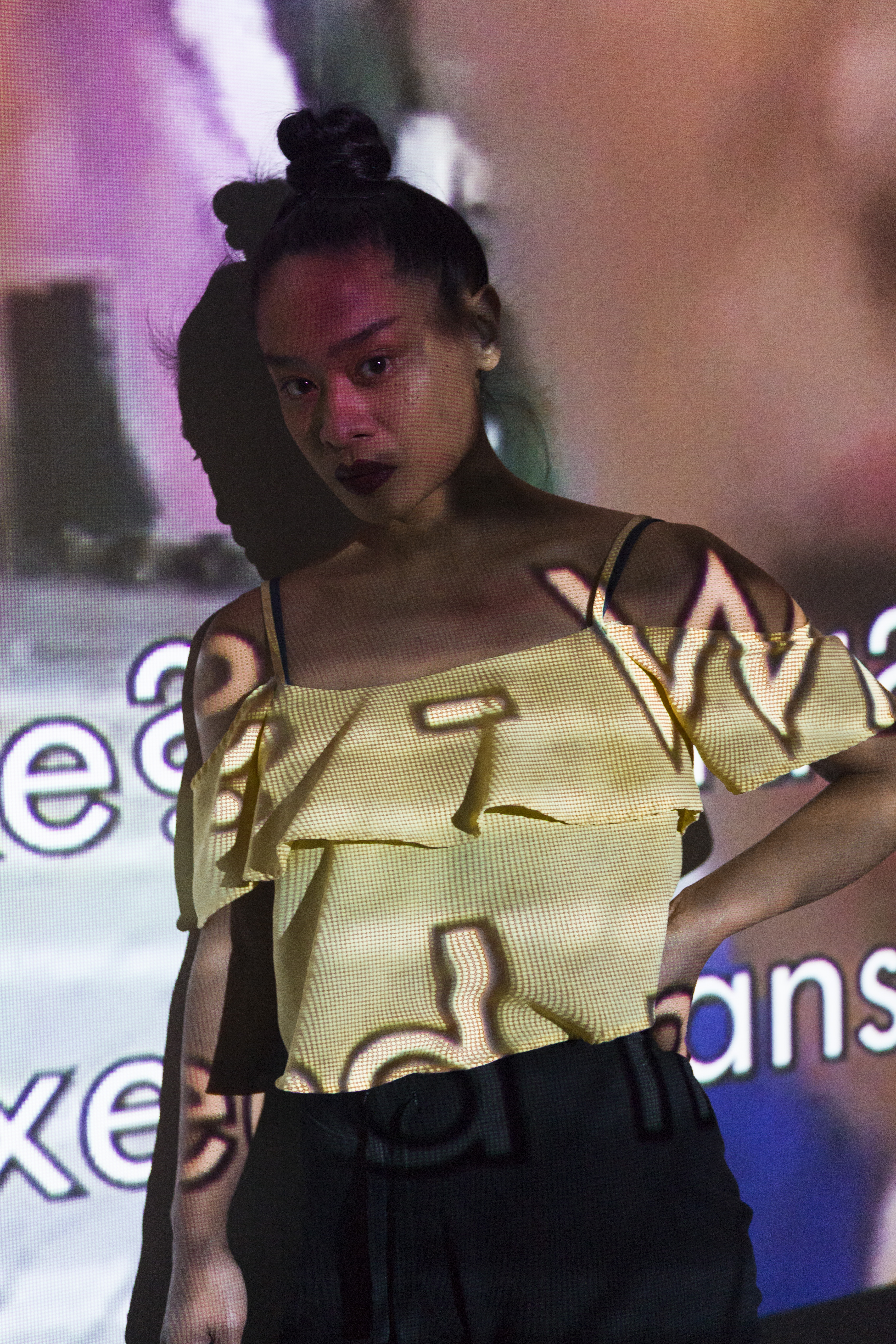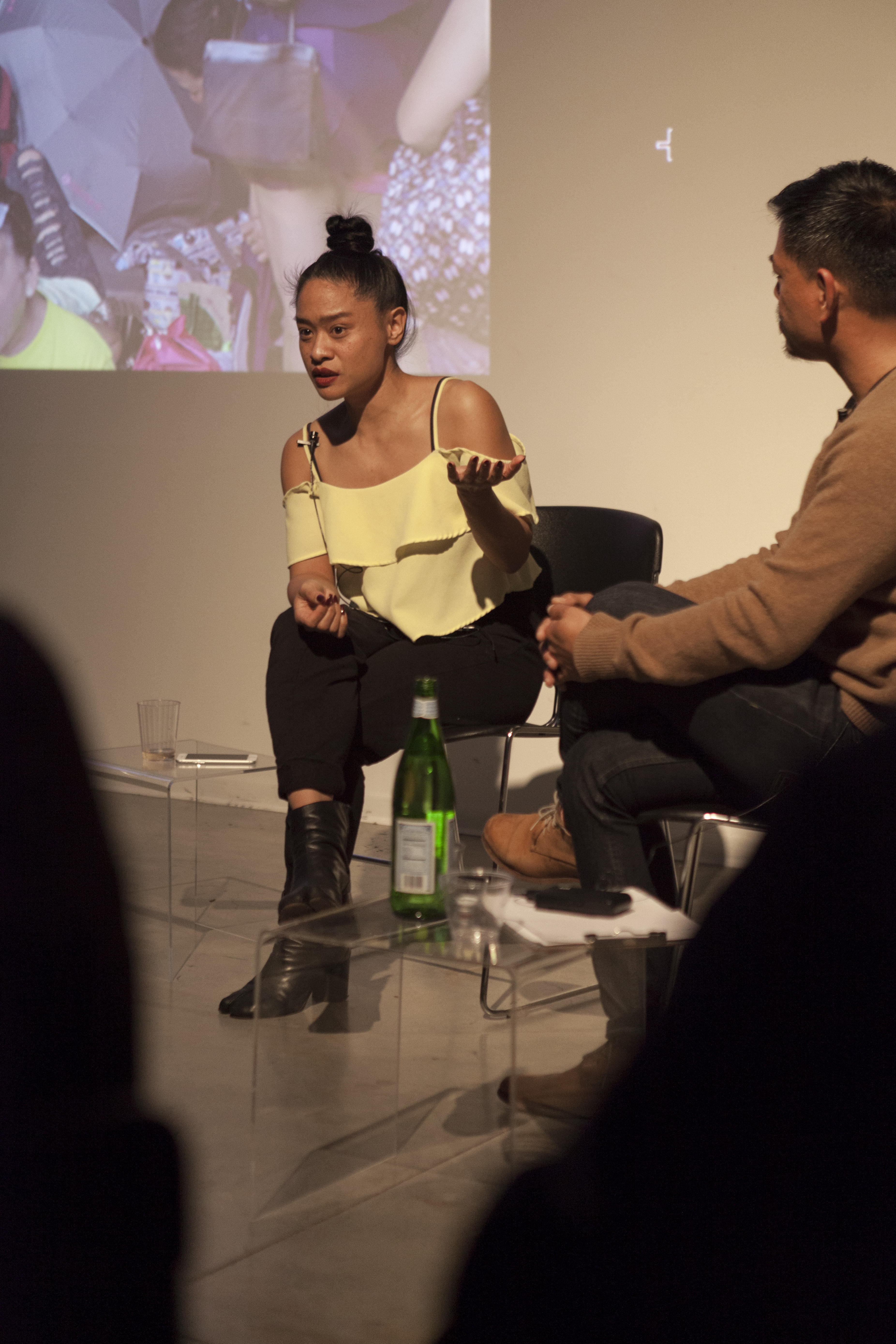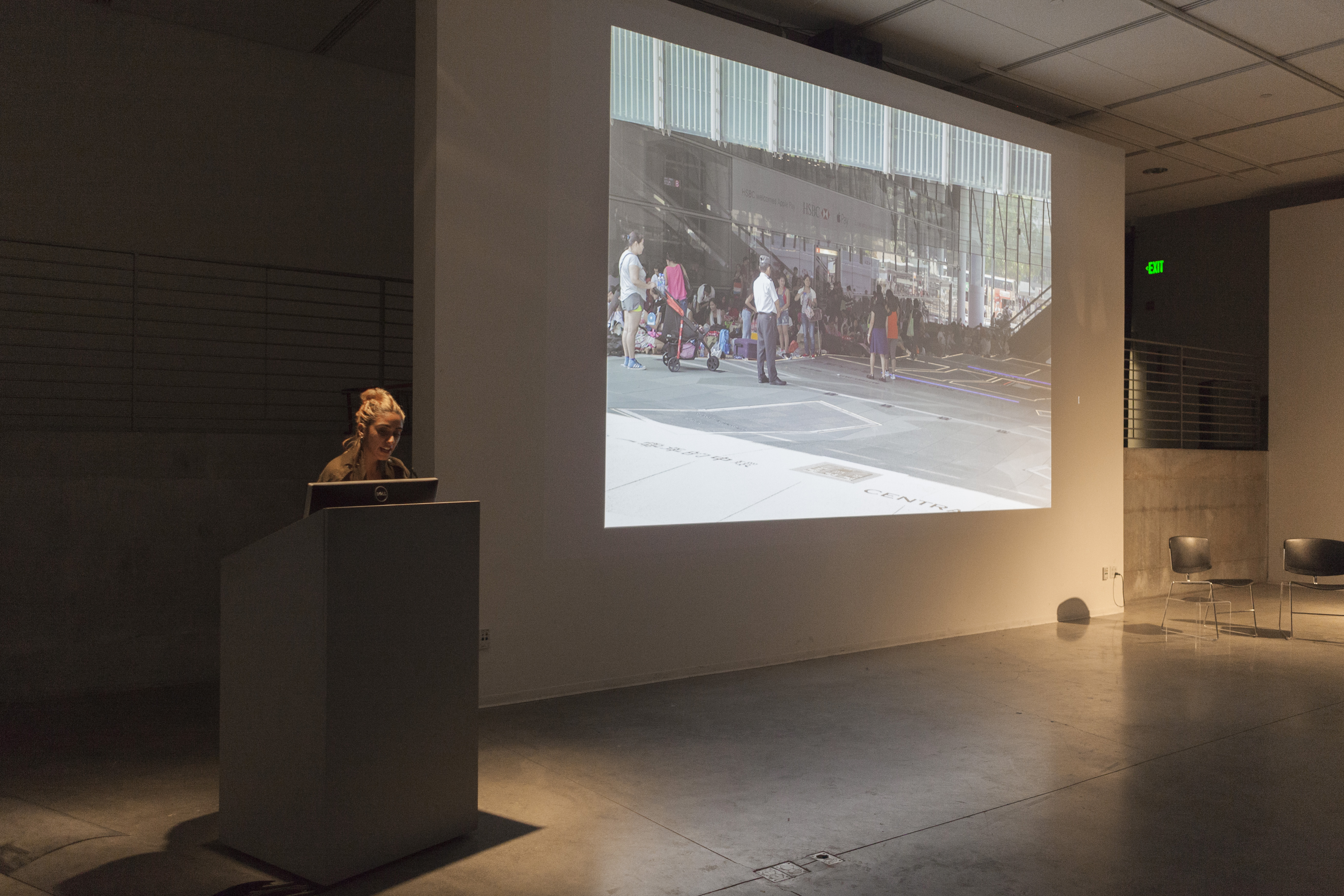 ---
PANEL 003 : OPERATION SCROOGE
Artist talk and encryption workshop on hacking intimacy, cybersecurity and benevolent cons.


THE MISTAKE ROOM, LOS ANGELES, 2017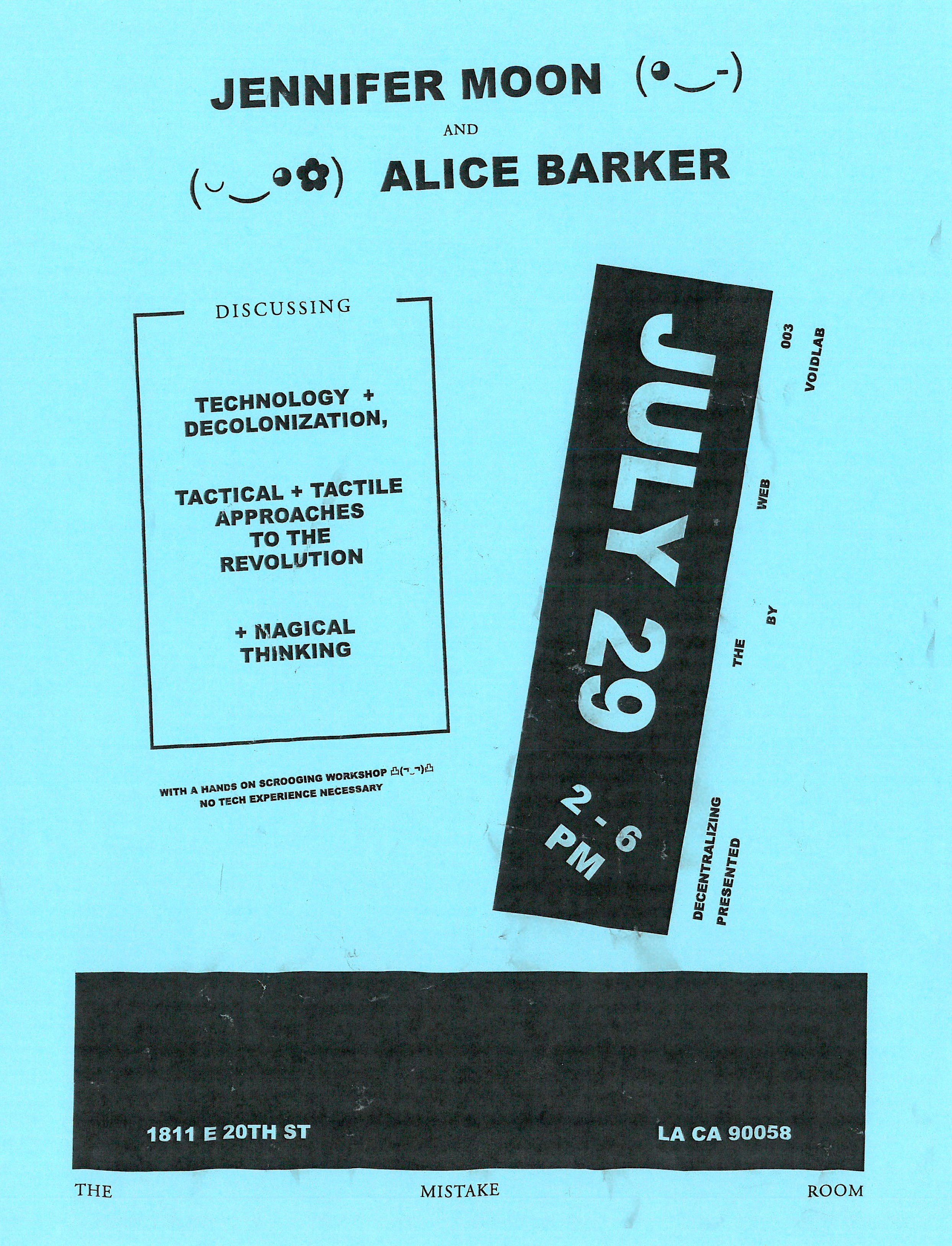 SPEAKERS
Jennifer Moon, Artist
Alice Barker, SupportFM

ENCRYPTION WORKSHOP
Echo Theohar, voidLab
Chelly Lin, voidLab

DIGITAL KOAN : MEDITATION ON NON-ATTACHMENT
Dicko Chan



Jennifer Moon (artist) and Alice Barker (information security expert + privacy advocate) examine the psychosocial nature of cybersecurity - the entanglement of emotion, intuition and manipulation inherent in even the most benevolent con.

A discussion on the prospects of resistance and decolonization through the use of decentralized networks, digital currencies and tactile approaches to hacking will be followed by a workshop on Scrooging : a form of conning coined by Jennifer Moon and inspired by the transformation of Ebenezer Scrooge.

A significant portion of a scrooging mission involves in depth recon to determine what the target truly desires beyond binaries, hierarchies, and capital. Often it is some form of love. Attendees are encouraged to bring a computer or smartphone.

Operation Scrooge will be followed by a short how-to on the basics of cybersecurity and encryption run by Echo Theohar and Chelly Jin of voidlab.

AUDIO AVAILABLE ON DUBLAB LONDON